Core Minerals™
Product generally ships in 24-business hours. Returns for unopened product accepted within 30-days of purchase.
Login to see prices
Description
By Researched Nutritionals
Balanced Mineral Complex – Iron Free
Core Minerals™ provides twelve minerals plus vitamin D3 in a balanced multi-mineral complex, with each mineral in an easily assimilated form.  This iron-free formulation includes vitamin D3 to aid in the absorption of calcium.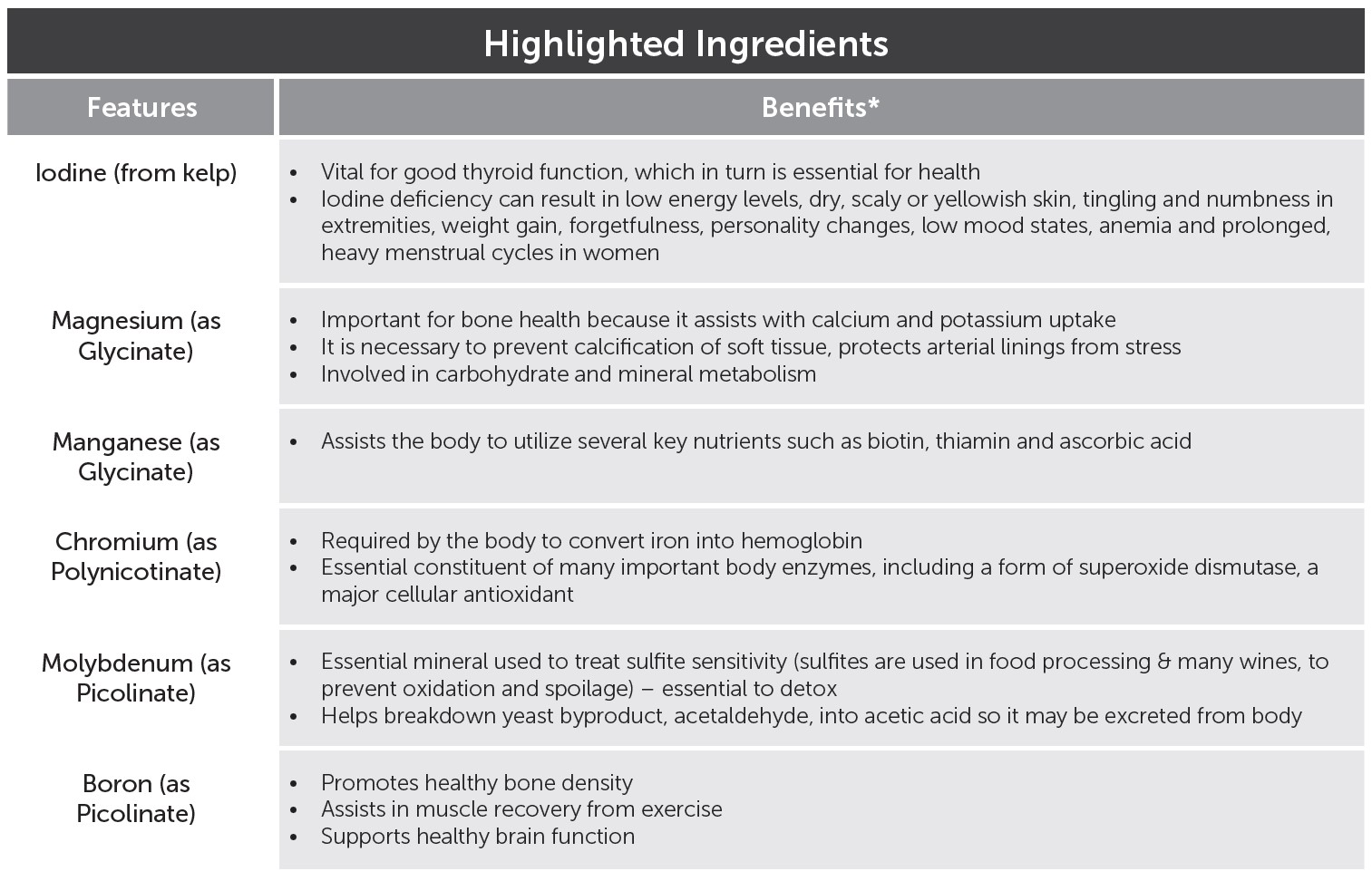 Safety Information
If pregnant or nursing, consult your health-care practitioner before using this product. Do not use in children without a doctors permission.
Warning: If taking antidepressants or other psychotropic medications, use only under the supervision of a qualified healthcare practitioner. Although we are not aware of any interactions, because these also affect brain function there is theoretical potential for negative or positive interactions, either of which would need to be monitored.
Legal Disclaimer
*These statements have not been evaluated by the Food & Drug Administration. These products are not intended to diagnose, treat, cure or prevent any disease. Please contact your healthcare professional immediately if you experience any unwanted side effects. The information contained herein is for informational purposes only and does not establish a doctor-patient relationship. Please be sure to consult your physician before taking this or any other product.